Dicota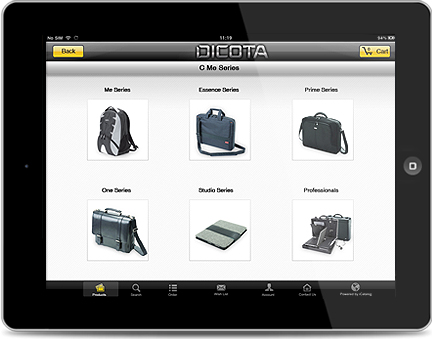 Dicota manufactures and sells bags and accessories. Dicota wanted an app to showcase and sell their products on iPad.
ComcSoft's iCatalog platform was determined to be the best solution for Dicota's needs providing an easily customized app and low entry point for their solution.
ComcSoft worked with Dicota to quickly customize the iCatalog app based on Dicota's requirements and delivered the app to Dicota for testing. With iCatalog Product Management Server, Dicota can manage and synchronize their products online and fulfill their orders effortlessly.